Galician cuisine
"Feed your soul"
Dining
Come and savour the tastes of Galicia
The best products of the Galician estuaries (rías), the use of raw ingredients from local markets and an exquisite and careful preparation as a result of many years of experience make our gastronomic proposal a reference in the Rías Baixas.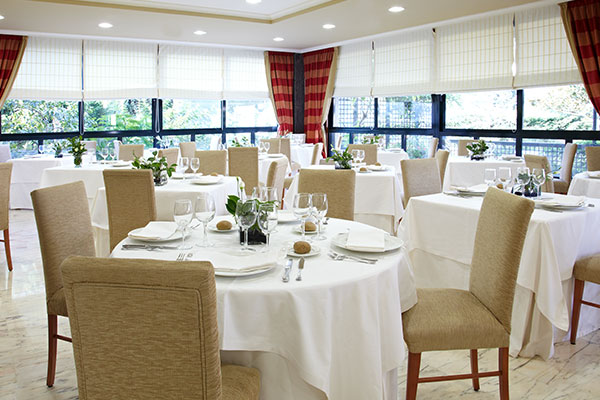 Restaurante Miraflores
" The secret recipe of HCI: inspiration, love for what we do and dedication to our guests."
Our restaurant is open all year round for anyone who wants to savour authentic local cuisine full of flavours and prepared with the utmost care and affection, all in a fantastic setting with an incredible atmosphere.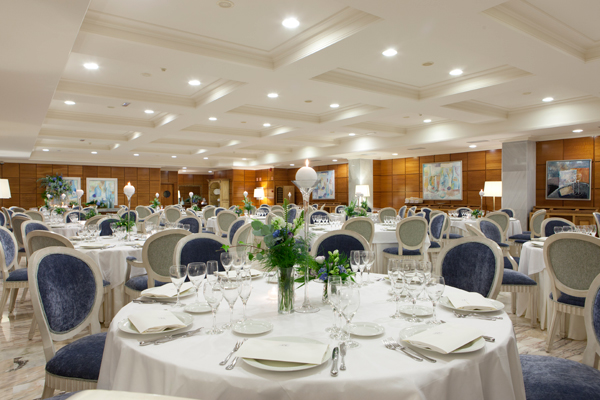 Carlos V Restaurant
"There are moments that last a lifetime"
Carlos V is a private restaurant that you dine in to celebrate or share a unique occasion and make memories to last a lifetime.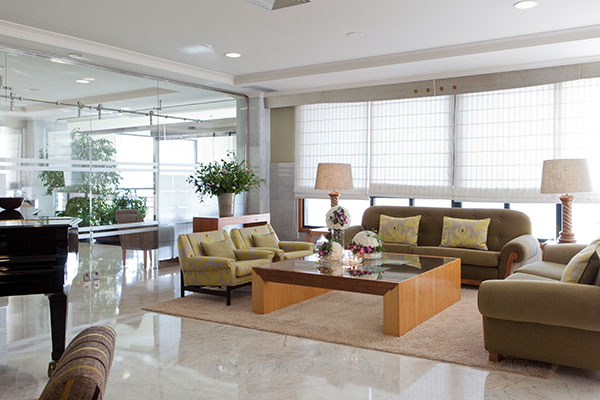 Aldariz Café
"Part of us is the result of the coffees we drink and the people we have them with."
If there is one place in the hotel which is extra special, that is without doubt our café. Located in the centre of Sanxenxo, it has an independent access so that hotel guests and non-guests alike can come and enjoy it. It includes a quiet terrace which is ideal for sunny days and an interior decorated with different atmospheres in which you can create the experience you want at all times. In our café you will find:
Casual meeting area

Daily press

Game tables

Computer and Internet access

TV with sporting events

Free Wi-Fi

Tapas, sandwiches and set dishes

Cakes and pastries freshly made by our bakery

Healthy menu with black teas, herbal teas, natural fruit juices, etc.

Select cocktail list

Delicious milkshakes and ice creams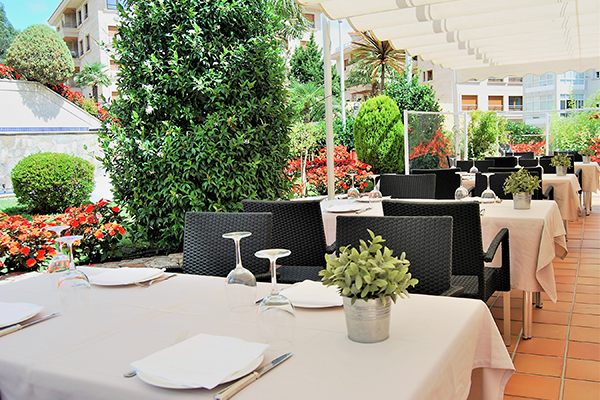 Snack bar
"When I wasn't expecting anything, this place found me"
We open up our snack bar every summer to guests and non-guests so that they can enjoy the terrace just fifty metres from the beach and the heart of Sanxenxo.
An ideal place, shaded from the midday sunshine, where you can savour the very best tapas, burgers, salads and rice dishes. In the afternoon, enjoy excellent coffee and tasty cocktails, and in the evening, soak up the atmosphere while listening to live music.