Hotel facilities
"Make your stay the best of your life"
Guest support
24-hour reception/porter service

Round-the-clock security

Multilingual staff

Communal safe

Luggage storeroom

Porters

Wake-up call service
Dining
Restaurante Miraflores

Private restaurants: Sobreira and Carlos V

Cafetería Aldariz

Snack bar (summer only)

Room service

Breakfast buffet

Events

Facilities for events and banquets

Events planner and coordinator

Tailored design of events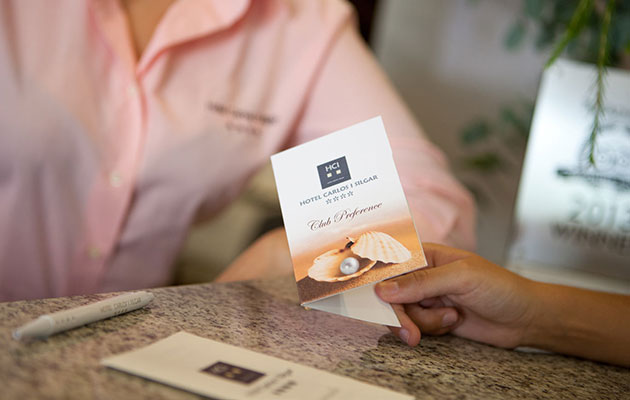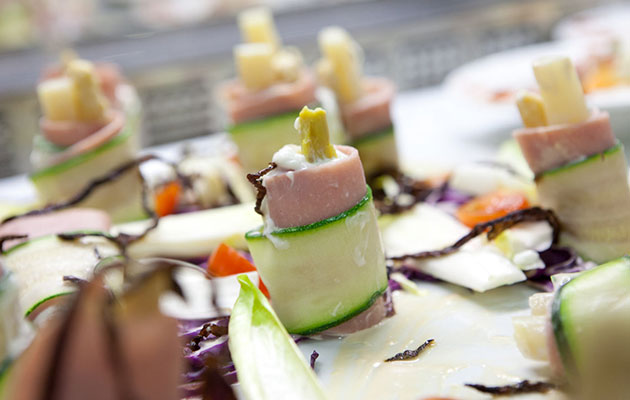 MICE
Facilities for conferences and meetings

Audiovisual equipment and exclusive broadband.

Business area and meeting rooms

Coffee breaks

Events planner and coordinator
Spa
Relaxation pool

Carlos I Spa Experience

Heated loungers

Advice on treatments and services provided by highly qualified personnel

Equipment for cutting-edge treatments: Indiba, light therapy, Ultratone, pressure therapy, vacuum therapy, and more.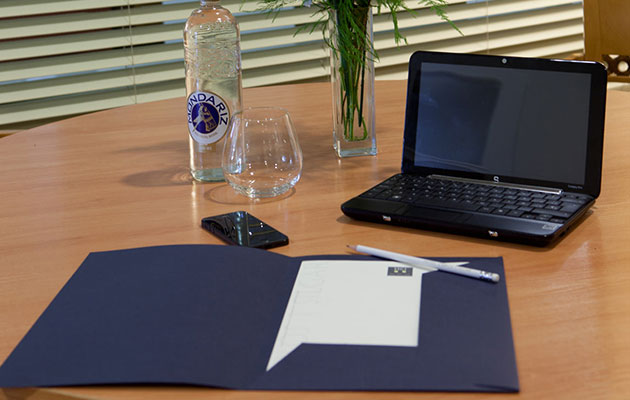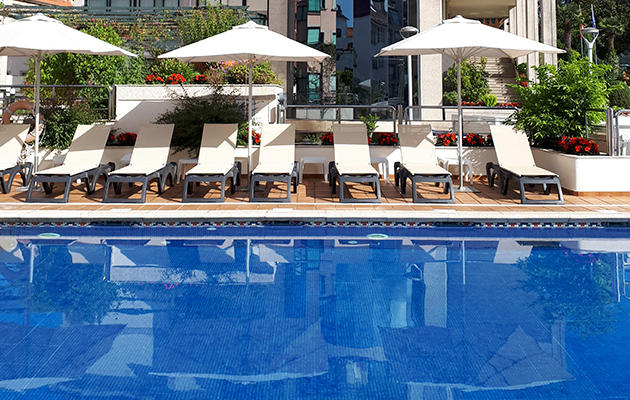 Pools and terraces
Outdoor pool: summer only

Heated pool

Sun terrace

Terraces
Sports facilities
Gym

Tennis court

Paddle tennis court

Mini basketball court

Facilities with partners for sailing, surfing, paddle surfing, windsurfing, golf, football, tennis, canoeing, swimming, water and land karting, golf, diving and sport fishing. (See Sporttoury).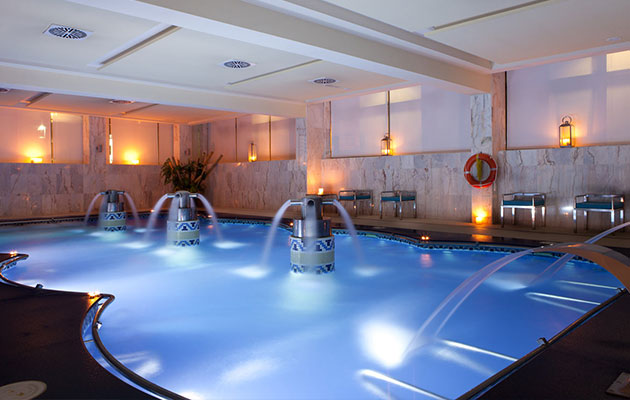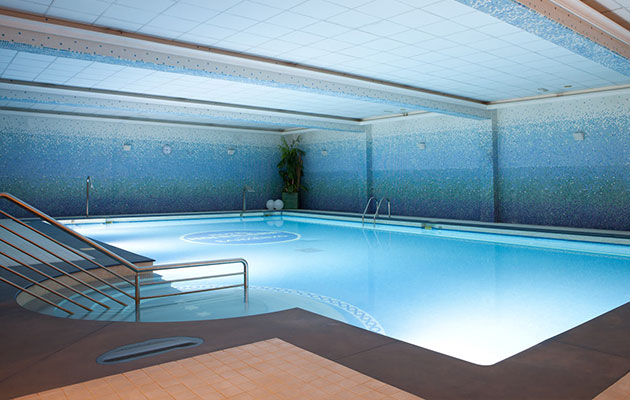 Internet
Internet

Complimentary WiFi throughout the hotel

Internet access points in the cafeteria.

High-speed WiFi available
Parking
Free parking (no surveillance)

Underground parking on the two lower floors of the hotel (€10/day VAT included)

Accessible parking

Electric vehicle charging point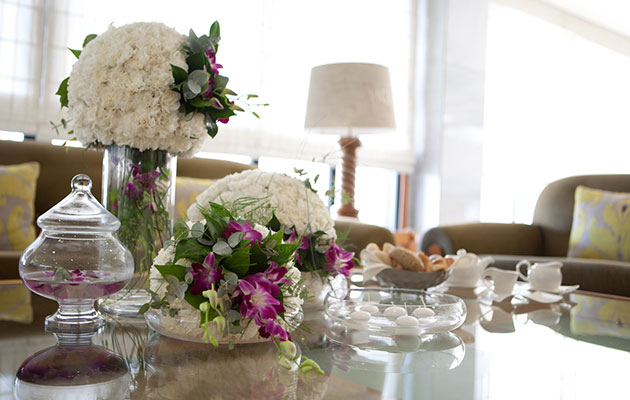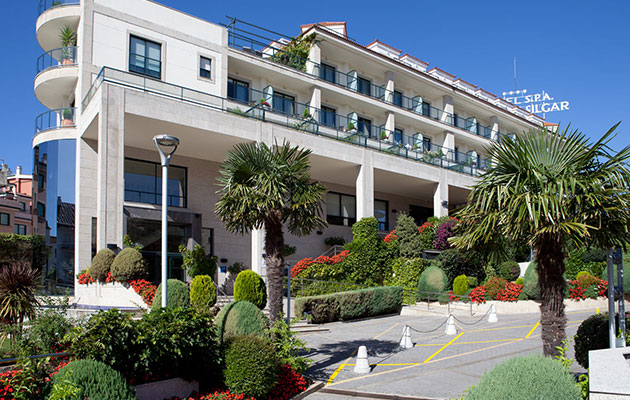 Accessibility
Accessible facilities

Accessible rooms available

Lifts with braille buttons

Staff with knowledge of Spanish Sign Language.
Childcare
Games room, Wii, table tennis

Children's playground

Gardens

Laundry service